Synopsis:

Stanley Swanson believes that war one day will happen of the creatures of the night but involve humans. He reaches out to a retired journalist 'Kain' in hopes that if he shares the secrets with him of both Werewolf and Vampires, that if a war does occur that humans will join sides with the Breed of Werewolf. Kain is then taken on a journey as he and 'Stanley' become very close and a friendship is made quickly as Kain agrees to write the journal.

When the knowledge of what Stanley is doing with this mortal is leaked out, the highest of all vampires known as 'Drackulis', set a war in place. Stanleys family is immediately put at risk by a Drackulis known only as 'Gravakus'. It is then upon Stanleys return home with Kain that he soon learns that he himself has put his breed and more importantly his family at risk. Finding out later of the attacker, Stanley and his older brother 'Stephen' set out to take action upon Gravakus.

As both Stanley and Stephen depart, the war slowly develops by blindsides from both the Werewolf and Drackulis. It is done so by the werewolf 'Zea' and the Drackulis Gravakus. 'Sirtimi' the oldest known Drackulis sets his twin sons 'Dimitris and Siluk' out to stop the journal from becoming public to the mortals and to kill the human 'Kain' for his interference with their kind. More importantly as the treaty has been broken, the war upon werewolves is now available.

Over time, Kain had wished to be turned to a werewolf but it is against code of the Lycans and being denied he grows frustrated. Zea asks Kain for a favor to allow him to take him in the past to see who had killed his friend in a war hundreds of years ago. When Kain agrees, he does so not knowing that Zea was wanting to see what it was that this Drackulis put in the mouth of his once friend. Zea knew that Kain had talent and a keen eye in being a journalist and it would prove correct. When Kain returns from the past experience with Zea, he informs him of what caused his friends death. It is then that Zea shares the discovery with the Drackulis in trust that he will not be harmed by them if and when a war were to become.

Stanley and his brother are torn apart on their travel to Gravakus along a highway where Dimitris starts his own fight with the two. Stanley ultimately escapes to continue on to find Gravakus by orders to do so by his brother. The fight on the highway dwindling down between just Dimitris and Stephen continues. Stephen becomes outnumbered quickly when Dimitris turns a few humans that were injured in the action into 'followers' which are known as vampires. With a loud howling from Stephen in hopes there might be surrounding breeds near by, he is thrilled to see the treetops move. Dimitris soon becomes outnumbered and retreats.

Stanley finally makes his way to Coney Island, NY to find Gravakus. Once they meet one another a bond begins in the form of friendship but trusting one another will take time. Gravakus shares with Stanley of what his purpose was on the night he attacked his family and also reveals to him that he is tired of his time being a Drackulis. That is when Gravakus offers to help Stanley in restoring the treaty that he had broken before the war becomes in full effect.

While the fights between werewolf and vampires begin in all parts of the world. Plenty of lives will be lost but unlikely friendships will be made. What will happen with the written journal, Kain and this war that is on the brink that involves humans as Stanley believed one day would happen? One thing is for certain and that is a LEGEND will be born in the amazing novel 'Stanley Swanson - Breed of a Werewolf'.
---
Powered by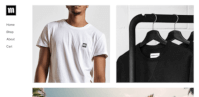 Create your own unique website with customizable templates.