All the Shades of Shane: Provocative Autobiography Creates Controversy in Author's Life

Written S.K. Ballinger, 'Blissful Misery' is the first in a trio of autobiographies. After releasing this first installment, Ballinger was impressed with the reaction – but didn't expect the drama that came with it.

For Immediate Release

Baldwin City, KS – At times bawdy, unique, graphic and always honest, the recently published autobiography, 'Blissful Misery' does what an autobiography should – it gives a peek into a life that would otherwise remain closed off to the general public.

S.K. Ballinger knew he'd had an unconventional life and so he made the decision to 'bare all'.

"I've just reached a point in my life where I'm not interested in hiding what I've done," says the author. "However,I wasn't entirely ready for the controversy caused by its release – certain people put two and two together and placed themselves in my book. It's created a divorce, a man in jail, a friendship ruined, a life saved and so much more. It's amazing the ripple effect a book can have."

Although some readers have been shocked by the strong language and sexual content, Ballinger wasn't hesitant
about including the graphic detail from his life story.

"It's important to be real, above all," he says. "I wasn't going to sugarcoat anything. In a way, writing 'Blissful Misery' was akin to therapy for me – and it couldn't be perfect, because I'm certainly not! Throughout the next two books, I think people will see the growth and the transformation. It's been a rocky road, but I've gotten to where I want to be."

Synopsis:

Just when you think your life is on track and you are doing well for yourself, think again. Don't ever be blinded by things that come into your life.

In this book you will find true stories, some including foul language, sexual content, to just down right funny. Over the years I have sat back and thought "what have I done with my life?" I haven't accomplished anything to the extreme, but I can say that some of these things are far and few in between that make me think "Wow!" I just hope that I'm not the only person out there that some of these unbelievable misfortunes have happened to.

After many years telling my stories in this book to many people in person and hearing their reactions, I figured it was time to put some of the highlights in a book to share with anyone who might be interested.

Since its release, the book has attracted many rave reviews.
"…The stories were real, raw and some down right hilarious. (My favorite was the trip to the doctors when he crushed his hand.) Overall a pretty enjoyable read," wrote Green eyes.

Calling the book "shocking but hilarious", Tawni Montgomery wrote: "Blissful Misery puts you right inside of the mind of a young man growing up with his hilarious encounters, odd friendships, and a broken heart. Shane shares a brutally honest portrayal of one mans life and the reality of each action has a consequence."

'Blissful Misery' is available now: http://amzn.to/1fkLsPQ

About the Author:

S.K. Ballinger born (1974- current by luck) S.K. Ballinger lives in central Kansas. Has a wife Kelly and four children.

Has owned two patents known as the 'Sherloc' and 'Can Handle'. Also while being venturous has owned his own business at one point. He simply tries over and over and is not afraid to keep going. His latest is writing.

The autobiography of 'Blissful Misery' is the first series of three. His attempt is to do something very uncommon in writing about his life. While this first book now known as 'BM' has stirred up much controversy, he continues to write. While he has no stars of accomplishments, he has set ground to a large range of fans and other authors great or indie.
Powered by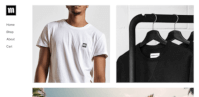 Create your own unique website with customizable templates.